Our Nurture Outdoor Kindergarten 2-year-old programme is a great first taste of social and experiential learning for 2 year olds.
Together with their peers, they navigate the unique kindergarten outdoor space, with opportunities to play alongside others, following their own interests at their own pace.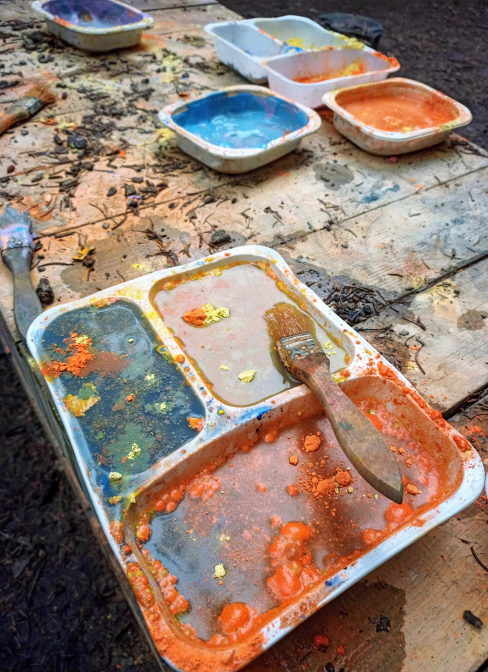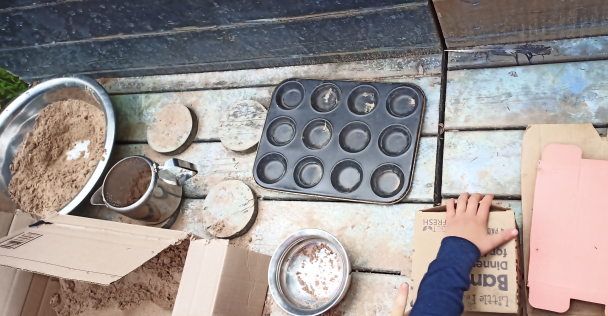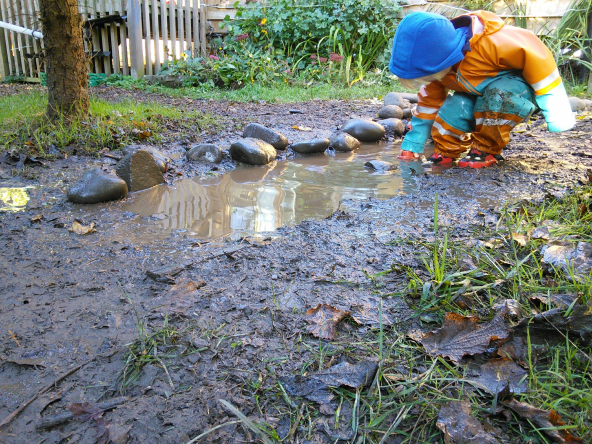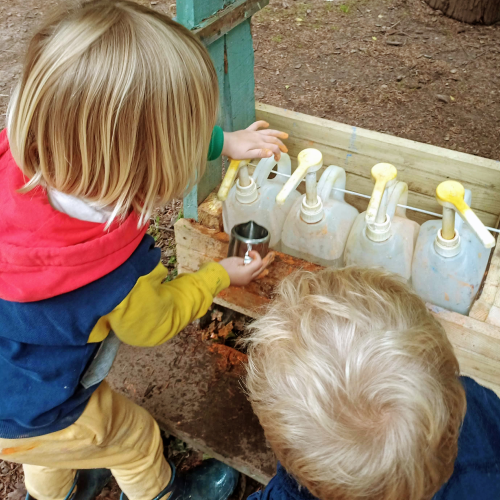 We understand that children learn best through play; play that is self-chosen, meaningful, and unstructured by adults. Through play, children can fully engage with their experiences, becoming wholly consumed in what they are doing. And through intense concentration comes discoveries, answers, questions, and a sense of achievement and purpose.
Our adults support children's play by providing resources, and facilitating and sharing in experiences and interactions that challenge and engage children at just the right level. Adults are careful to leave behind their own agenda when joining children in play; rather, they focus on understanding and supporting the child's agenda.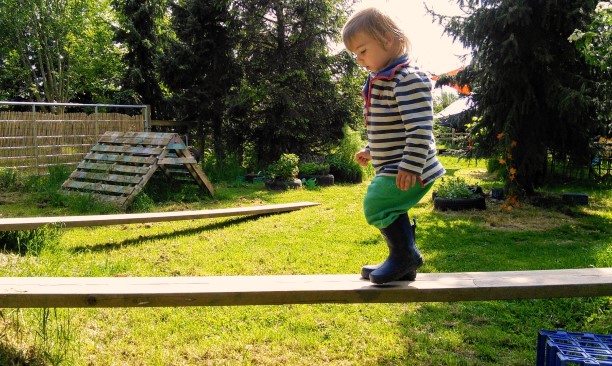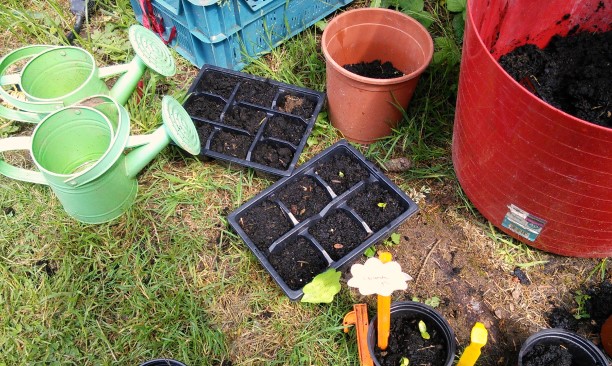 "My son started Nurture Outdoor Kindergarten aged two. He already had a love for the outdoors but was socially nervous and hadn't quite found his "voice". Now, aged five and about to start school, he's confident, popular, independent, and absolutely loving life. This is in huge part thanks to Nurture and its wonderful community of staff and families. The setting is idyllic: a shaded garden with trees to climb, herbs to grow, creatures to find, sandpits to dig, a sheltered book nook, and a circle of little logs where children share the most important parts of their day - meal times and stories. The practitioners bring the magic - they really know our children, and their gentle, nurturing approach is underpinned by a shared wealth of expertise and experience."

-Emily, Parent
"For me, it's the powerful combination of outdoor play and respectful caregiving that makes Nurture truly special and unique. It's been an incredible journey for my son, and I can't wait for my second child to follow in his muddy footsteps."

-Annie, Parent
---
Things to Know
Ages 2-8 years old
Our opening hours are 9am to 3.30pm, with breakfast club 8am to 9am and stay late club 3.30pm to 5.30pm
Registration fee £70
2, 3 and 4 year old funding available
Fees
Full day £60.72 from 8am to 5.30pm - includes breakfast club, hot lunch, snacks consisting of milk, fresh fruit and vegetables, afternoon tea, stay late club, enhanced resources consisting of yoga/resting time, outdoor learning activities and creative projects.
What to find out more? Please see our video series here.
Find details on our fees here.